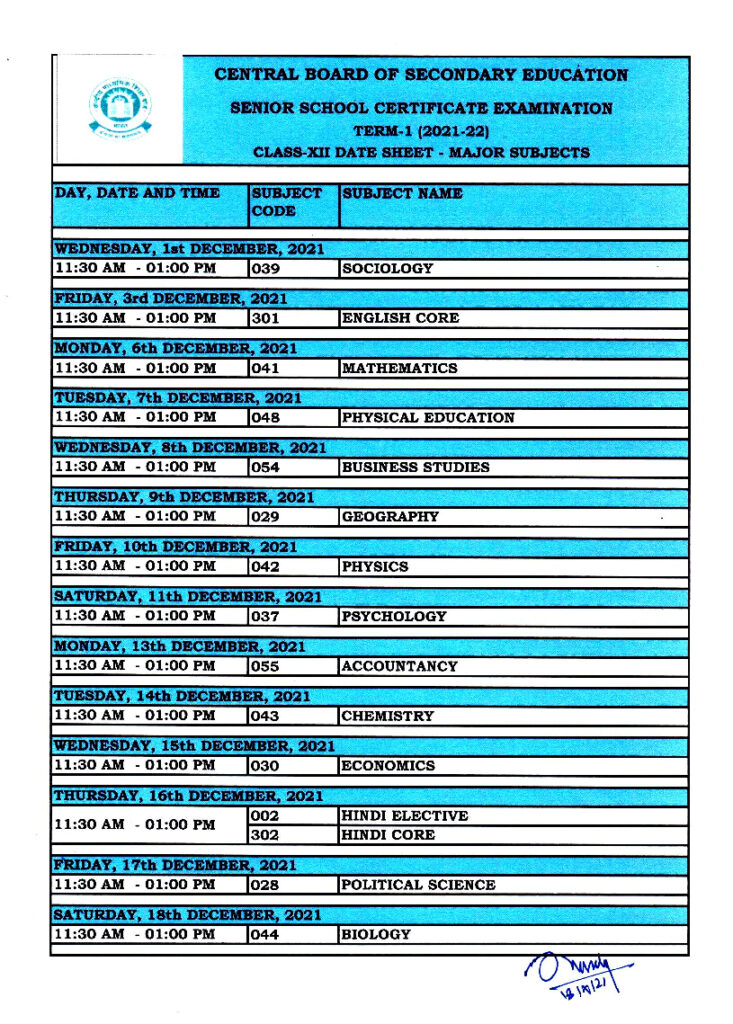 Due to covid-19 2020-21 CBSE exam were dismissed. To keep this thing in mind CBSE has planned to do CBSE exam twice a year to avoid missing of the exam due to recurrent covid lockdown/shutdown in the future. as schedule is published at the right time, students get enough time to prepare for exams. This term 1 is completely based on the MCQ pattern which helps the student to get clarity over the concept. It will also help students to prepare for neet or jee main at the same time. This MCQ pattern will help students to be acquainted with such that this will help them in entrance exams like neet or jee exam.
 The new MCQ pattern for term 1 is classified into 3 sections such as numerical-based MCQ, assertion, and reasoning MCQ, case-based MCQ  . Students should practice at least 10 sets of practice papers to be acquainted with the pattern.
it's good to see that CBSE offline test for class 12 term 1 will be going to be held from December 1  2021 with covid guidelines issued by CBSE. Less no of students will be arranged in an exam hall and 5 sets of question papers are to be arranged by CBSE.